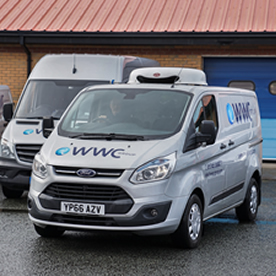 Caravan cleaning crew member
Rhyl LL18 2HJ
WWC Group have an exciting new position for a caravan cleaning crew member to join their award-winning family run cleaning company.
The position will initially be for 20 hours per week to be flexible over 5 days per week, Monday to Friday.
We are looking for someone who can work on their own initiative, has a good eye for detail and can work to tight deadlines to a professional standard. The role can be very demanding at times therefore we are looking for someone with a least one year's cleaning or similar experience who will be reliable, trustworthy and above all a team player.
Responsibilities and duties will include:
Vacuuming all carpeted areas
Mopping of floors
Polishing all surfaces
Sanitising the kitchen area and appliances
Sanitising the bathroom and shower area
Empty bins and removing left behind rubbish
Cleaning windows
Shampoo carpets and upholstery areas where needed
This list is not exhaustive.